Workshop contactimprovisatie met Ivan Schauvliege
Op zondag 3 maart 2024 verwelkomen we Ivan Schauvliege voor een workshop contactimprovisatie. Tijdens dit interactief lesmoment maken we kennis met verschillende improvisatievormen en -opdrachten. Een must voor elke werelddanser in wording.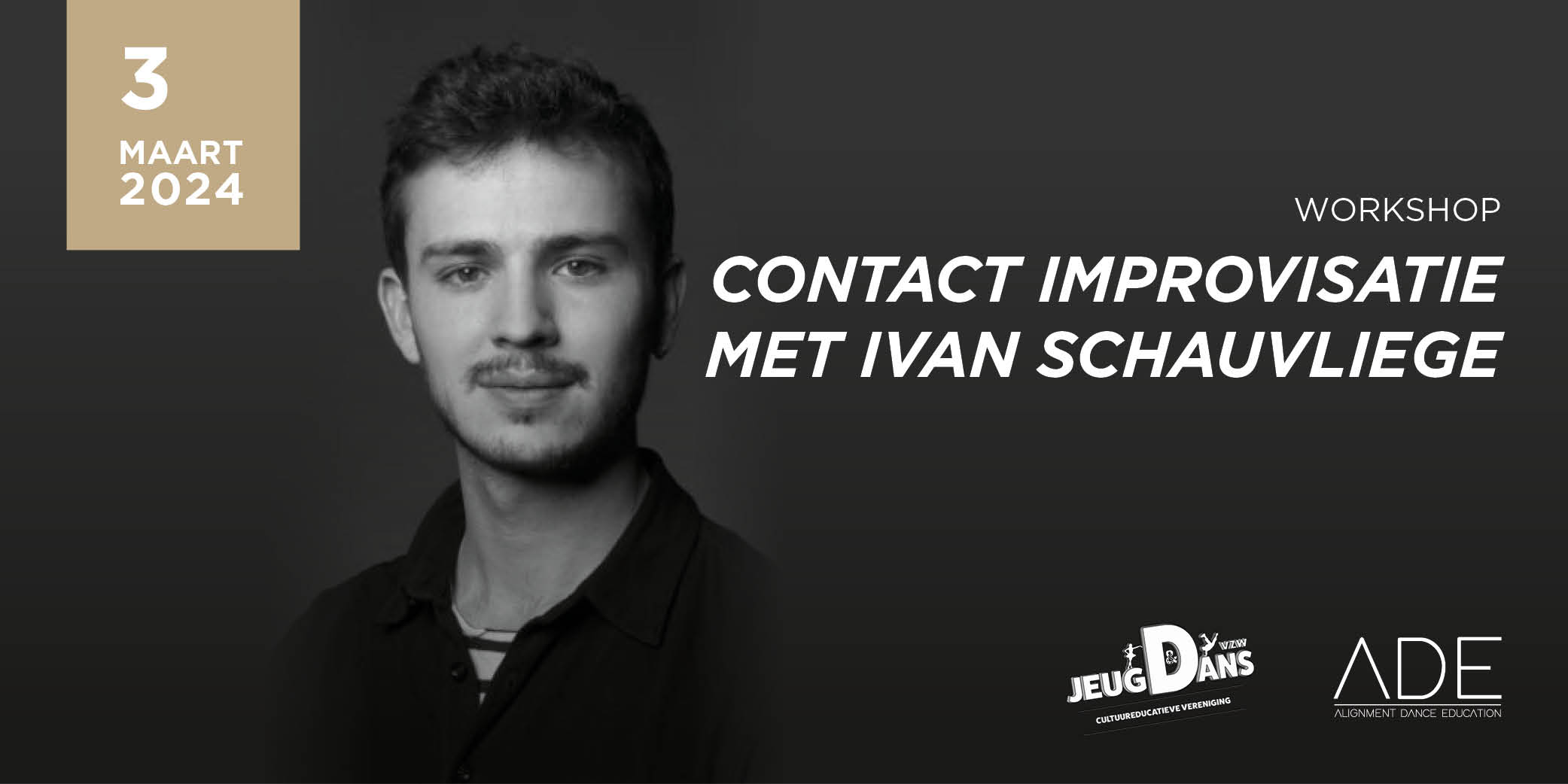 Biografie
Ivan Schauvliege (°1985) from Belgium, graduated in 2008 at the Rotterdam Dance Academy (Codarts) as a dancer and choreographer. He started creating his own work at a young age and performed in several theatres and festivals in Belgium and Holland, among which Opera Vlaanderen, Lucky Trimmer, Urban Explorers Festival, Sogni, Worteldagen and Licht Gekanteld. He was the choreography assistant for the creation of 'With/Without' By Michael Schumacher. He danced with Aleksandra Maciejewska, at the Royal Flemmish Opera and Fondation Béjart and created repertory for Codarts Rotterdam, Dansstudio Arabesque and De Compagnie. He currently teaches improvisation, composition and performance practice at Kunsthumaniora Brussel & Kunstacademie Zaventem. He also teaches creative didactics workshops at OVSG and several academies. He's frequently a guest teacher and choreographer at Codarts. In 2021 he published his first book 'De Creatieve Performer'.
Wil je op de hoogte blijven van onze events?
Schrijf je dan in voor onze nieuwsbrief!